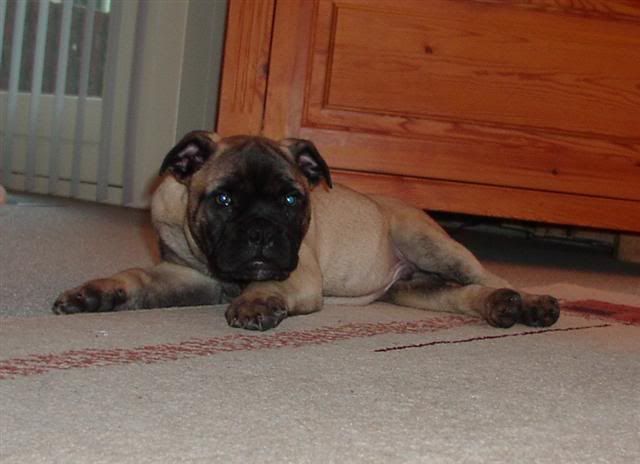 Jaaaa, gisteren hebben we een pup opgehaald. Een bullmastiff van 10 weken oud.
We wilden al heel lang weer en hond en dachten lang aan een herplaatser.
Maar na het lezen van heel veel negatieve verhalen, ging toch de kogel door de kerk
en hebben we een pup gekocht.
Wat een heerlijk onderwerp om te fotograferen straks!!!!
Yesterday we picked up our new dog. After a lot of years we love to get a new one.
First we thought about taken an older one,after reading a lot of negative stories we bought this lovely dog!!
I'm gonna take a lot of pictures!